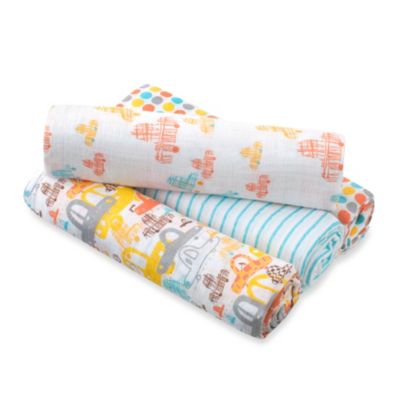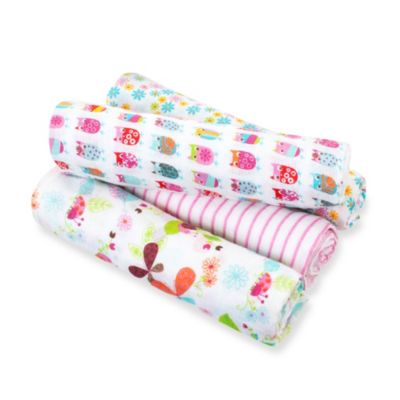 Muslin Swaddles
We asked for these on our registry and are so glad we did. They are
Aden & Anais brand
. We use them for all sorts of things.
They were about $45 for a set, so I wasn't sure if anyone would buy them, but we got both sets we asked for and have 8 of these blankets. I'm not sure why they cost $45 - that's like $11 each blanket! I'd be more willing to pay $6 or less each, but thank goodness for baby showers. I guess I'm kinda cheap.
We used them at first as swaddles. Now we use them as nursing covers, diaper station covers (think: shopping or restaurant diaper table & wandering baby fingers...), play blanket, sun cover for stroller on bright days, and hope LBD will use them for forts someday :)
They are fabulous, lightweight, soft & the patterns are beautiful. We actually got the car set, pictured above, and the blue owl set. I absolutely love the dots pattern in the car set.